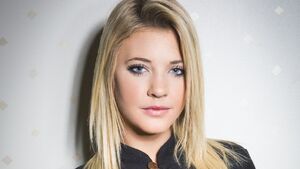 Madison Walls (from Austin, Texas) was a cast member on "The Real World: Skeletons." She was 23 years old at the time of her appearance on the show.
MTV Biography
Edit
This flirty, gorgeous and naive Texan blonde is known for stealing guy's hearts and bubbly personality and Marilyn Monroe-like persona.
At the age of 3, Madison and her mother trekked to California to make it in showbiz. When she wasn't being homeschooled, she spent her childhood either at the pool or acting in commercials, movies and TV shows. She would often commute back to Texas to join her competitive cheerleading team as their "flyer."
In high school, though, things took an unexpected and drastic turn. Madison began dating a boy who turned her on to recreational prescription drugs - which led to her using heroin.
Despite her dark past, Madison is focused on new beginnings, building close female friendships, and finding herself again.
After "The Real World"
Edit